George Soros, billionaire investor and Bitcoin skeptic, recently changed his stance on the
digital money
...
it has now become public that his investment firm has exposure to bitcoin through other companies.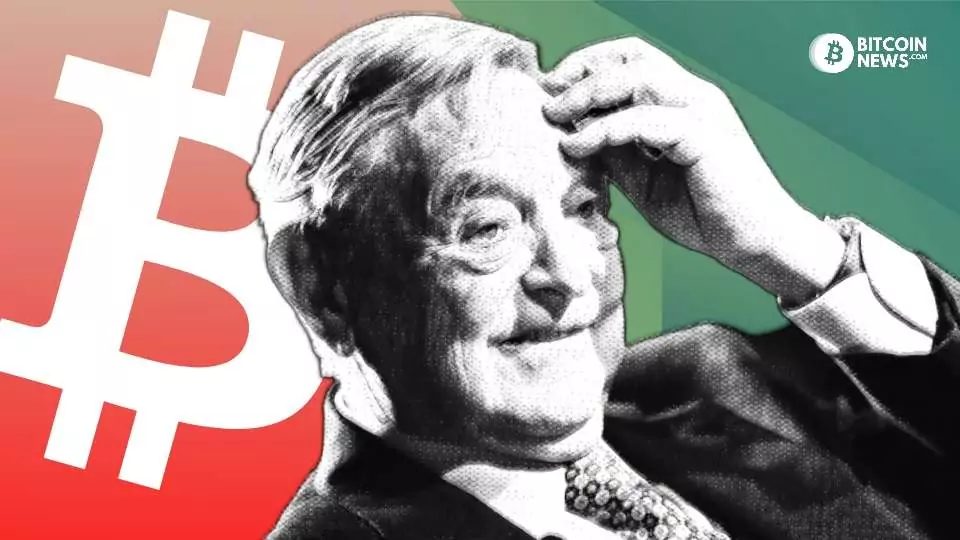 Soros previously criticized bitcoin
...
However
...
In the summer of 2021 ... Soros Fund Management received permission from its Chief Investment Officer to trade bitcoin.
In April 2021, George Soros showed his support for bitcoin by investing in a $200 million funding round for NYDIG, a bitcoin financial technology company.
Recently, his investment firm increased its exposure to bitcoin by purchasing almost $9 million in convertible notes from the bitcoin miner company Marathon Digital Holdings. This was revealed in a 13F filing with the SEC in February 2023.
Previous reports showed that Soros Fund Management owned call and put options on 50,000 shares of MicroStrategy ...

It's unknown how much bitcoin Soros personally owns, but in a 2019 interview, Alex Jones claimed Soros had offered him $5 million worth of bitcoin, suggesting Soros owned at least 760 BTC at the time, worth around $23 million today ...
Read full article Here.