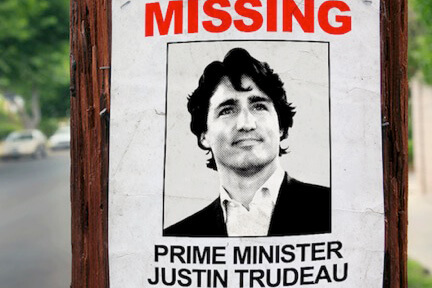 This story of Trudeau breaking the Covid lockdown to travel to a tropic island for a dream vacation is trending. What's particularily interesing is that Trudeau has been missing in action. No one knows where he is and there is no activity at his residence. The CBC, his staunch defenders, are aware of this building story, and haven't taken the time to dispel it with an interview or photo of him waving from his window.
Here's the story:

Justin Trudeau was seen by multiple people vacationing with a woman in Barbados yesterday. Trudeau was seen in Christ Church, as well as other parts of the Island. Sources indicate that Trudeau was with a woman that was not his wife. Conservative Beaver was able to confirm the woman was a sex worker a.k.a prostitute, and have withheld her name for privacy. ...

According to the prostitute, Trudeau paid her the equivalent of $100 a day Canadian to stay with him at his luxury resort. The woman was brought in from Mexico. Trudeau reportedly treated her to dinner and escorted drives around the Island.

This report was corroborated by locals working at the resort, but they wish to remain anonymous due to safety concerns.
Read full story with twitter hashtags Here.
Update: Dead link, view archive link Here.


Top Comments:
DAVE
January 3, 2021 at 1:12 am

This story is ridiculous. Justin is not with wife pay $1000 to fly woman in from Mexico to pay $100 a day. There has to be better looking and willing women in Barbados. I'm pretty sure he doesn't have to pay for a prostitute. He can probably find a woman from Canada to fly with him for a free trip to sun and fun. He's a dick but there is naive women

DAN
January 3, 2021 at 4:13 pm

Hes not paying for the women he is with he is paying for the silence of the women he is using.. Prostitution 101